Jeanine Long, Nominee
100 Kisses for Snohomish County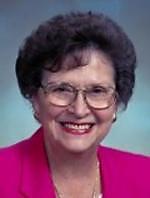 Jeanine Long (44th District – Mill Creek) served in the Washington State House of Representatives (1982-86 and 1992-94) and the Washington State Senate (1994-2003). She was the Chair and Ranking Republican of the Senate Human Services and Corrections Committee and a member of the Legislative Children's Oversight Committee, and Families For Kids Oversight Committee.
As a community leader on health and human services issues, Ms. Long has been the recipient of dozen of prestigious awards and honors, including:
The Governor's 1998 Child Abuse Prevention Award
1996 Legislator of the Year Award from the Washington State Council of Police Officers
1997 Superior Court Judge's Association Award "For her courage and dedication to Juvenile Justice Reform"
2001 Legislator for Public Safety, "Best Tenacious and Persistent Performance in a Public Safety Role" Seattle Police Departments' Sex and Kidnapping Offender Detail
1998 Washington State Retired Teachers' Association Legislative Excellence Award
1997 Snohomish County Children's Commission Award
...and many, many others.
Jeanine Long was the prime sponsor of over 60 new laws and provided input on a number of others. She focused on laws proven to be cost-effective, and laws that protect public safety and help people help themselves. She has been recognized extensively for her work on behalf of Washington State's children, the homeless, and those dealing with mental illness & drug addiction.
Since 2004, she has continued to serve the community at large as a
member of the distinguished Braam Panel
, which was created to monitor improvements in selected services provided by DSHS for foster children. She is joined by an impressive mix of highly regarded child welfare experts from across the country. Together they work hard to make sure that children and families are protected and cared for by appropriate implementation of laws and guidelines intended for their benefit.
(Past community service: Women in Government, state director; National Order of Women Legislators; Little Red Schoolhouse, board of advocates; Harborview Medical Center Visiting Committee; American Legislative Exchange Council; Northshore Senior Center, Strategic Planning and Design Committee; Snohomish County HUD, Policy Board for Block Grants, vice chair; Snohomish County PUD, Citizens Rate Advisory Committee; Sno Com Board of Directors; Puget Sound Council of Governments, Standing Committee on Transportation and Snohomish Sub-Regional Council Community Transit, vice chair; active in creation of new Mill Creek Post Office; "Vote Twice for Seniors," Snohomish County chair; Mill Creek Community Association, vice president; National League of Cities, Transportation / Communications and Public Safety Committee; Tutor for the Snohomish County Adult Literacy Program; Bothell / North Creek Chamber of Commerce; vice chair, Nekquelekin Condominium Association.)