Vote for Honorees
NOTE: Voting will not take place until information about all of our nominees has been posted. Until then, please acquaint yourself with these women and their accomplishments, and check this page often as our list of nominees grows so you don't miss your chance to vote!
We are pleased to announce our first nominees for the
100 Kisses for Snohomish County
project! Nominees will be listed on this page in alphabetical order. We encourage our visitors to click through the links provided and read each nominee's full bio. And, if you know of someone who, in your view, deserves this recognition,
please nominate her
!
Jeanine Long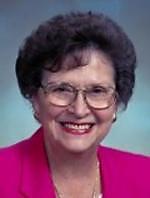 Janine Long (44
th
District - Mill Creek) served in the Washington State House of Representatives (1982-86 and 1992-94) and the Washington State Senate (1994-2003). She was the Chair and Ranking Republican of the Senate Human Services and Corrections Committee and a member of the Legislative Children's Oversight Committee, and Families For Kids Oversight Committee.
As a community leader on health and human services issues, Ms. Long has been the recipient of dozen of prestigious awards and honors...
(Read more...)
Christine Umayam
Christine Umayam started her own non-profit organization after an eye-opening trip to the Philippines in 2006. She witnessed children begging on the streets and scavenging through garbage just to survive. It is these long lasting images that made her quit her corporate job to start
Child United
the following year. Since then, through her dedication and leadership, Child United has gained national and local attention.
(Read more...)